Multiple sclerosis is an inflammatory, demyelinating condition of the central nervous system that is the most prevalent inducer of neurological impairment in young adults, affecting almost one million people in the United States. In addition, approximately one-third of individuals with multiple sclerosis develop relapse multiple sclerosis, a progressive form of the illness for which there are no recognized, effective medications, resulting in a considerable loss of quality of life for these individuals.
Clene Nanomedicine, Inc., a clinical-stage biopharmaceutical corporation, put out the presentation of interim data from their Phase II clinical trials, which include seven-hundred individuals living with the disease that the novel therapy is intended to treat. The results of its primary investigational treatment CNM-Au8 in individuals with relapse multiple sclerosis or Parkinson's disease have been shown in the trials thus far. According to the preliminary results from the Phase II investigations REPAIR-MS and REPAIR-PD, CNM-Au8 regulates critical compounds needed for energy flow and metabolism, such as nicotinamide adenine dinucleotide (NAD+), in the central nervous system of these individuals. A complete analysis will be carried out once the Phase II clinical trials have concluded.
"We believe these interim data represent the first clinical evidence of CNM-Au8's ability to positively impact key bioenergetic metabolic markers in the brains of multiple sclerosis and Parkinson's disease patients, two diseases in which central nervous system bioenergetic failure is known to play a significant role in disease pathophysiology," said Robert Glanzman, MD, FAAN, Chief Medical Officer of Clene.
Multiple sclerosis is expressed as a chronic inflammatory illness of the central nervous system that modifies the amounts of essential compounds for energy flow and metabolism like NAD+. This depletes the supply of these critical compounds in cells of the central nervous system, resulting in damage to myelin, the protective case that surrounds neurons and is crucial for producing electrical signals. In animal models of multiple sclerosis, studies have demonstrated that providing dosages of NAD+ precursors, such as nicotinamide mononucleotide or nicotinamide riboside, ameliorates the disease.
Clene Nanomedicine, Inc.'s experimental neurotherapeutic CNM-Au8 is a nano-catalytic, which means it operates in stressed cells by strengthening important metabolic reactions by elevating energy reserves while separately lowering destructive activity induced by damaging reactive compounds. The goal for this therapeutic method is that CNM-Au8 will not only halt further impairment of the protective and conductive myelin that wraps around neurons but will also fix previously damaged myelin, enhancing the lifespan and function of neurons in the process.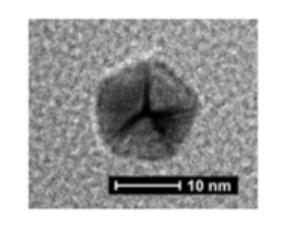 CNM-Au8 extended the survival of nerve cells in the central nervous system of mice and demonstrated efficiency in repairing myelin in preclinical examinations, which are conducted in the lab on animal or cell models before human testing. In addition, Phase I clinical trials demonstrated that CNM-Au8 was also found to be safe and tolerable in healthy individuals. For these reasons, the US Food and Drug Administration (FDA) granted Clene Nanomedicine permission to begin Phase II clinical trials of this experimental therapeutic for reversing remyelination failure in individuals with multiple sclerosis.
The primary studies employing CNM-Au8 are REPAIR-MS and REPAIR-PD, which evaluate the safety and effects of this therapeutic in individuals diagnosed with multiple sclerosis within 15 years of screening or individuals diagnosed with Parkinson's disease within three years of screening. The patients in these studies are given a dose of nanocrystal suspension in the form of a 15 or 30 mg orally administered dose every morning for 12 weeks.
The purpose of this study is to show CNM-Au8 interacts with essential compounds like NAD+ in the central nervous systems of individuals with multiple sclerosis and Parkinson's disease to enable energy flow and metabolism. This research is being conducted at the University of Texas Southwestern Medical Center by a team of internationally recognized specialists in brain imaging and conditions of the central nervous system.
"We generally receive the same questions regarding CNM-Au8: how do you know that CNM-Au8 gets to the brains of people, especially people with neurodegenerative diseases, and if it does, how do you know it will have bioenergetic effects in patients?" said Dr. Glanzman.
The interim data from four individuals with multiple sclerosis and six individuals with Parkinson's disease who completed the clinical trials show that CNM-Au8 exhibits high interaction with central nervous system targets. These findings suggest that the concentrations of essential compounds for energy flow and metabolism in the central nervous system, such as NAD+, have improved, demonstrating that CNM-Au8 exhibits a balancing effect on how energy is transformed and utilized in the brain.
"These data from REPAIR-MS and REPAIR-PD indicate that CNM-Au8 is working mechanistically to address a foundational challenge common to many neurodegenerative diseases, namely that stressed or failing neurons need additional energy for their survival, repair, and improved function," said Rob Etherington, President, and CEO of Clene.
"We now have insights that CNM-Au8 is driving bioenergetics within the brain, which is a foundational insight for the further development of Clene's neurorepair clinical programs. Results from these and our other ongoing studies aim to establish Clene as a pioneer in therapeutic neurorepair and neuroprotection. We believe these preliminary data may suggest the potential for CNM-Au8 to treat millions of individuals worldwide suffering from multiple sclerosis and Parkinson's disease."